Enhance Your Microsoft Teams Video Calls with Frameable
Connect with coworkers for video or audio calls quickly and efficiently. Our collaborative solution boosts workforce productivity by enabling real-time collaboration, all within Microsoft Teams.
+
Increase visibility
Instead of only relying on a red or green dot to determine if a teammate is available, gain a greater level of insight by simply scanning the floor to see what colleagues are working on. A quick glance around your team's space will let you see if your colleagues are in a meeting, on a call, focusing, or away.
Reduce scheduling logistics
We've removed nearly all the clicks and typing you've been doing to work together with the right people. Move from room to room and invite, join, or schedule time with the right people, effortlessly. Meetings and statuses sync from Microsoft Teams in real-time, allowing you to receive a birds-eye view of office activity.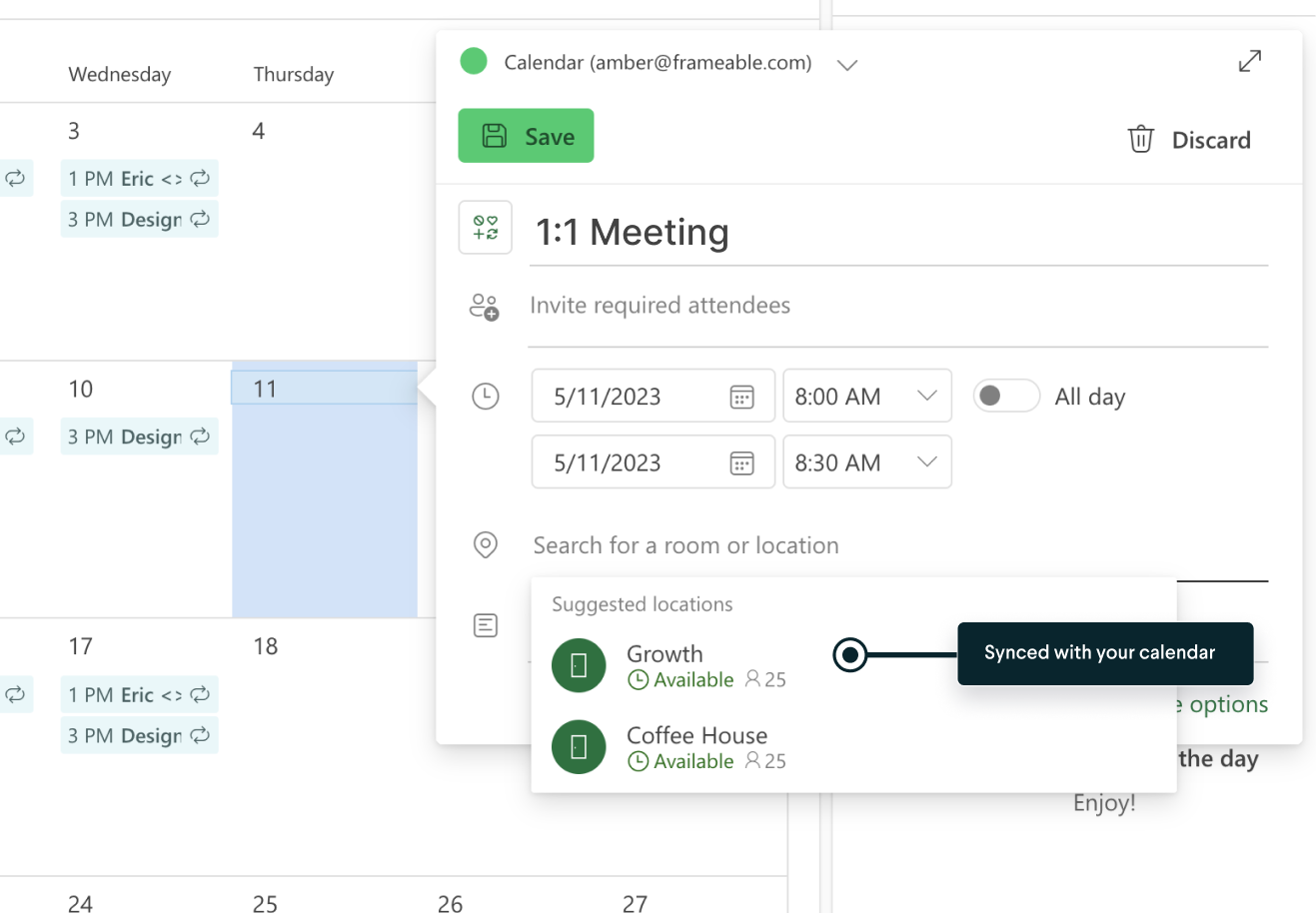 Join the right conversations
Eliminate frustrations surrounding not knowing which meetings are going on and start participating in spur-of-the-moment conversations and collaborations with coworkers.
Modernize your virtual workplace
Bring the spontaneity, inspiration, and effectiveness of in-person collaboration to the remote and distributed work experience. Spaces greatly improves your existing Microsoft Teams infrastructure, adding everything you need to interact more naturally with your colleagues.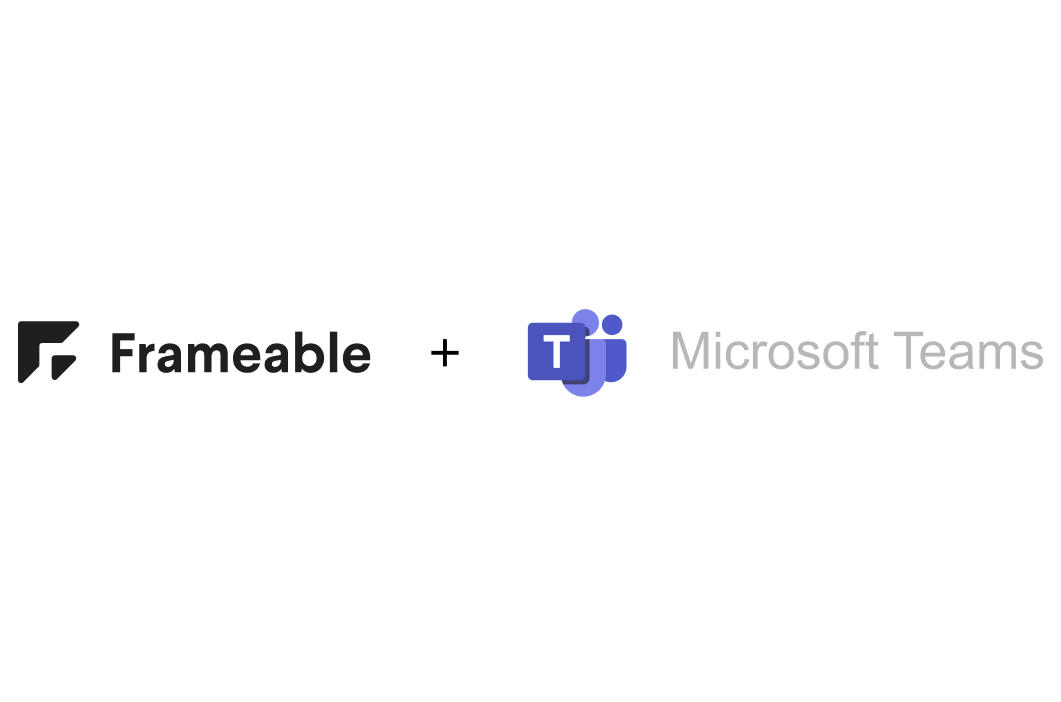 Optimize your remote work experience
Seamless sign in
Easily access your workspace within your existing Microsoft Teams software.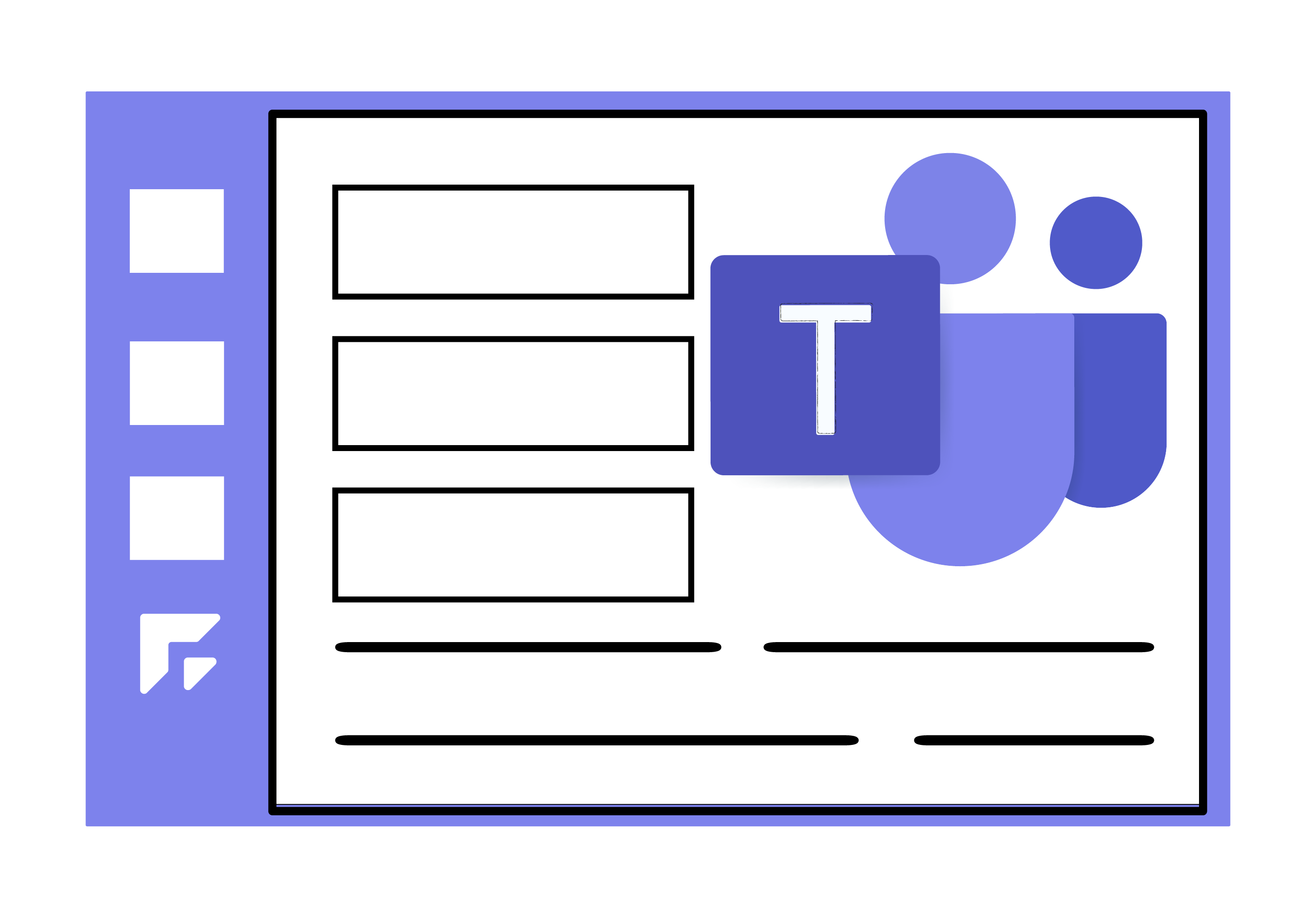 Streamlined communication
Microsoft Teams status and chat functionality flows throughout the Frameable experience, ensuring employees never miss a notification.
Scalable to fit your needs
Users can design their Space to fit the needs and size of their organization, with as many floors as you need for you and your colleagues to work alone or together.
Are you ready to uncover your potential as a Frameable Partner?
Join the Frameable Partner Program today to grow your business and achieve your goals with a best-in-class virtual office vendor at your side.