Accessibility
Create an inclusive event with Frameable Events. We'll work with you to choose the right accessibility options that make a great experience for all your attendees
Live Captioning
Provide full control over closed captions so attendees can:
Turn captions on, off, or pop them out into a larger caption window
Change text font, size and color for optimal visibility
Drag and move captions around the screen
Sign language
Frameable Events presents American Sign Language (ASL) and other sign language interpreters in a video stream next to the speaker they are interpreting.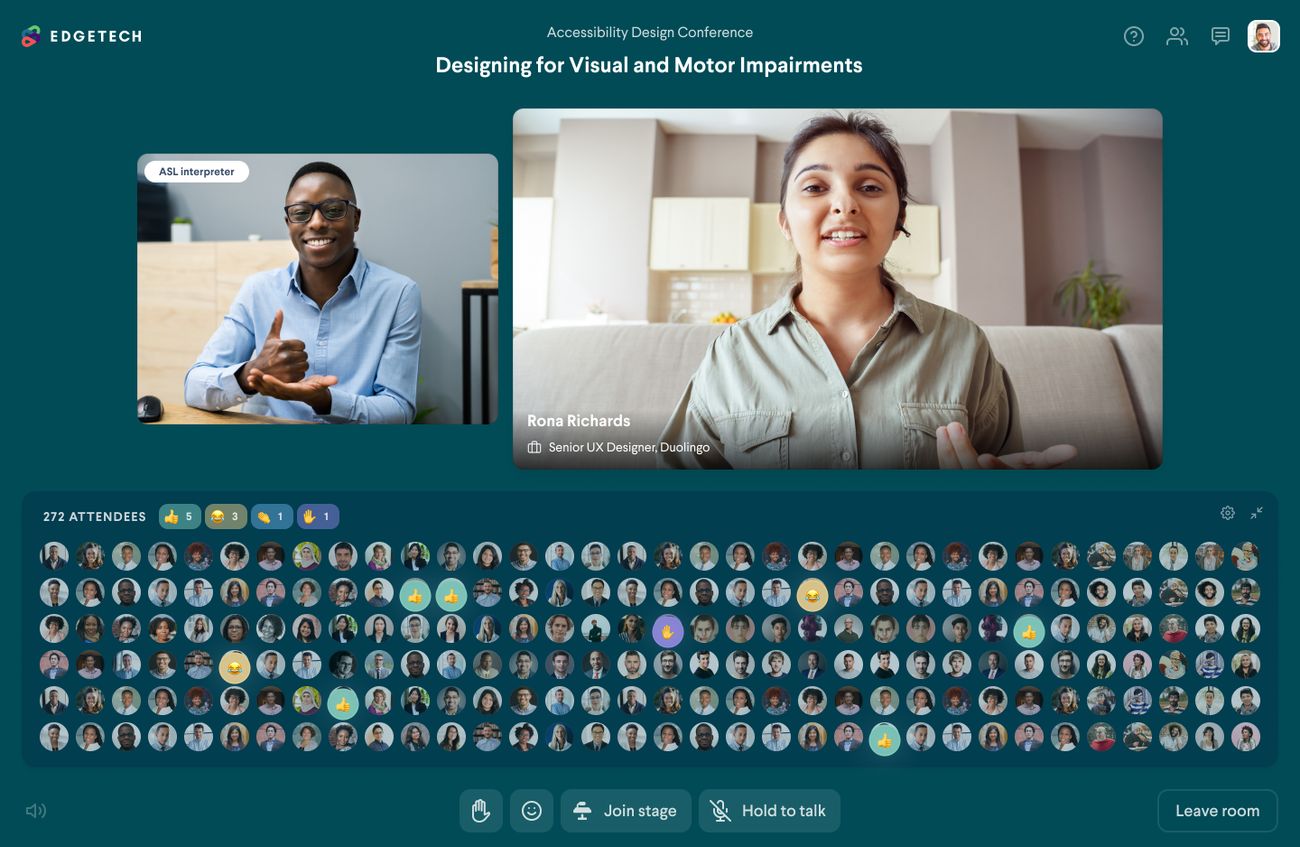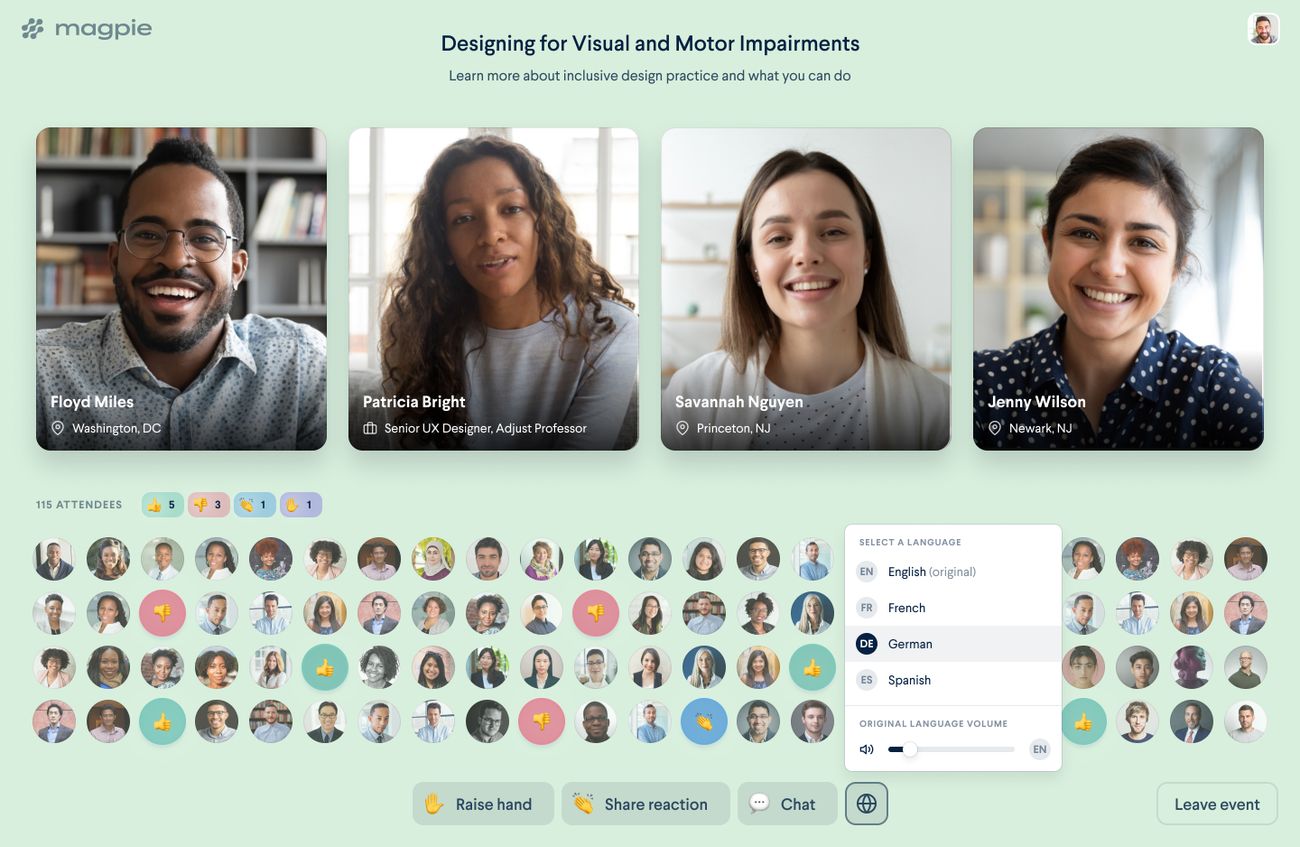 Multi-language translation
Frameable Events fully supports events with multiple, simultaneous live audio translations for different languages. Attendees can choose the audio stream they prefer.
Event Display
Frameable Events lets attendees control display contrast and text size to make sure events are legible and easy to follow.
Jesús Iñiguez
Lead Content Creator, Non-profit Organization
[Frameable Events] provided exactly what we needed: the ability to stream—in full screen—all of the content we wanted to present, a platform that was open and friendly to design and branding (which is a giant plus for artists and creatives), and deliberate built-in options that made the event very accessible to the hard of hearing.