Word game
Play a fun game of anagrams against other guests at your table to mix things up! You have the option to provide your own word library or theme as an event add-on.
See it in action →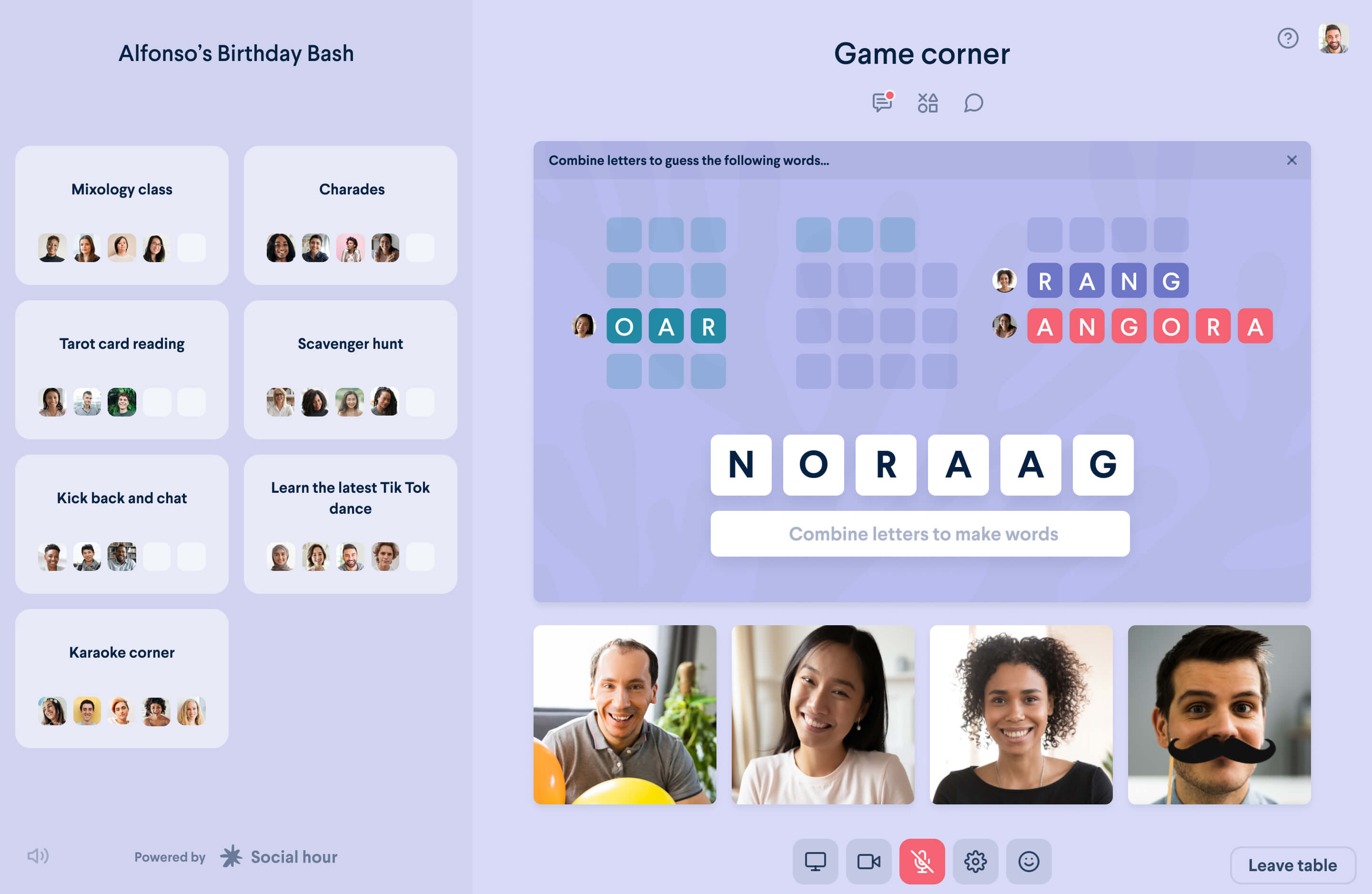 Frequently asked questions
What are word games?
Anagram word games are a great and friendly way for a table to work together to combine letters and guess all the words.
We've found that collaborative games serve as great icebreakers between new guests and strengthen connections between table mates.
Word games are included in all Frameable Events packages.
How do I turn on word games?
In your event's design studio, navigate to the Features section listed under the Event Overview. From there, you can turn on the word game. Once the word game is enabled, guests at each table in the Lounge layouts can start a word game at their table whenever they like.
How do I start a word game?
Once you have turned on the word game for your event, you can start a word game at your table in Lounge layout by clicking on the game icon underneath your table's topic.