Video announcements
Address all your guests at once with video announcements. Gracefully interject small table conversations to inform guests about upcoming speakers or whatever you'd like.
See it in action →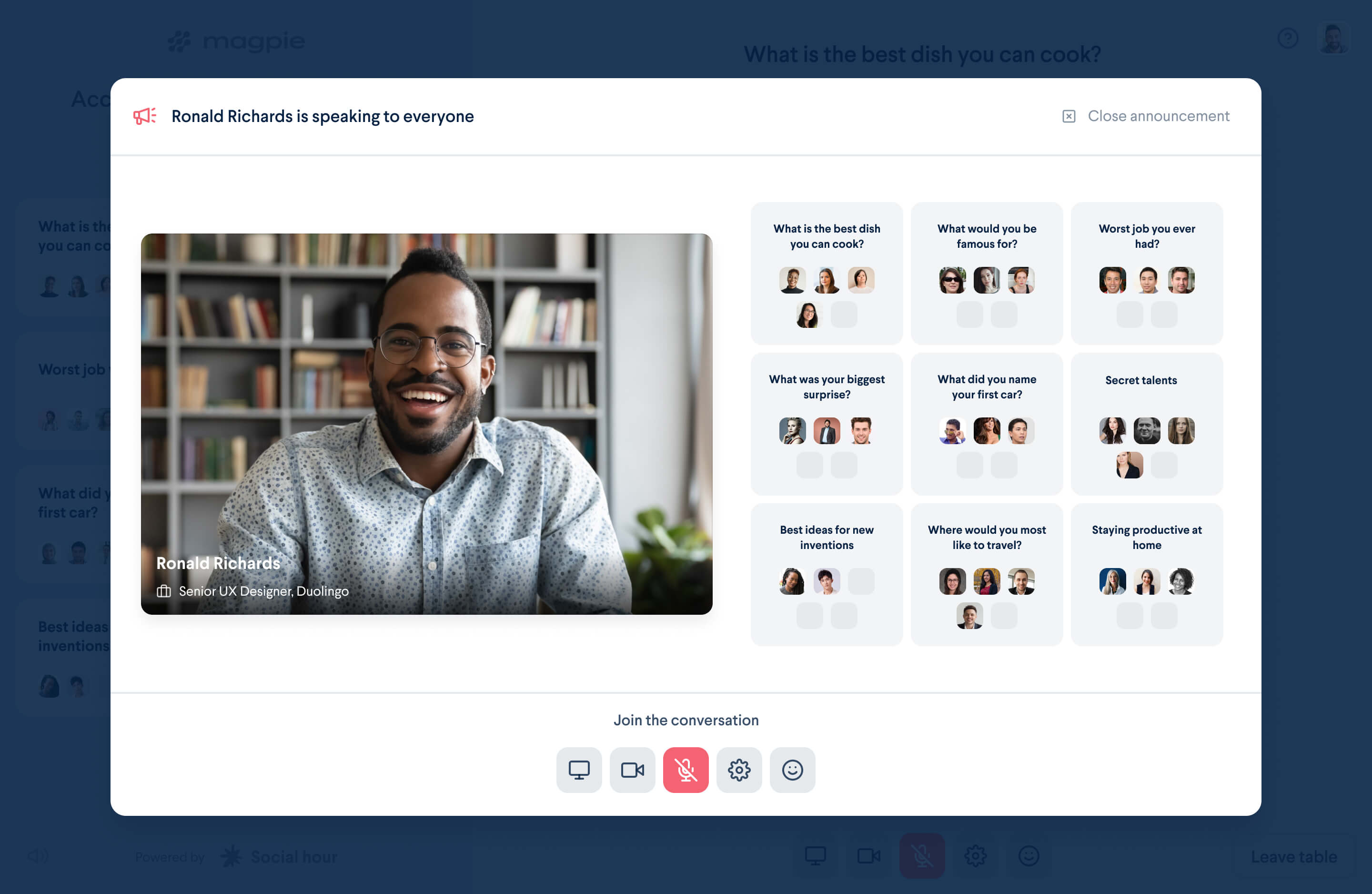 Frequently asked questions
What are announcements?
Announcements are one-way live video calls with other guests at the event designed to gracefully capture everyone's attention to communicate a message.
Use announcements to share updates about your event, inform guests about upcoming speakers, or share a quick and personal message to the event.
Announcements are included in all Frameable Events packages.
How do I turn on announcements?
In your event's design studio, navigate to the Features section listed under the Event Overview. From there, you can turn on announcements and control who can make announcements.
By default, Only hosts can make announcements, but you can change this permission to Everyone to allow anyone to make an announcement.
How do I make an announcement?
Once you have turned on announcements for your event, you can make an announcement during your event by clicking on the ... menu next to your avatar in the top right corner. From there, you can click on the Make an announcement menu item.
After you click Make an announcement, you will be prompted to toggle your camera and microphone settings and select an audience to announce to. You can choose to announce to everyone at the event or just the lobby.
Once you have configured your announcement, click on Start announcement, which will begin gathering everyone's attention. Once everyone's attention has been gathered, you can start making an announcement.
Once you're done announcing, simply click End announcement to end the announcement and let the event resume.