Smart grouping
Smart Grouping is a one-time match at the start of your event. Match guests with similar interests to kick off your next networking event.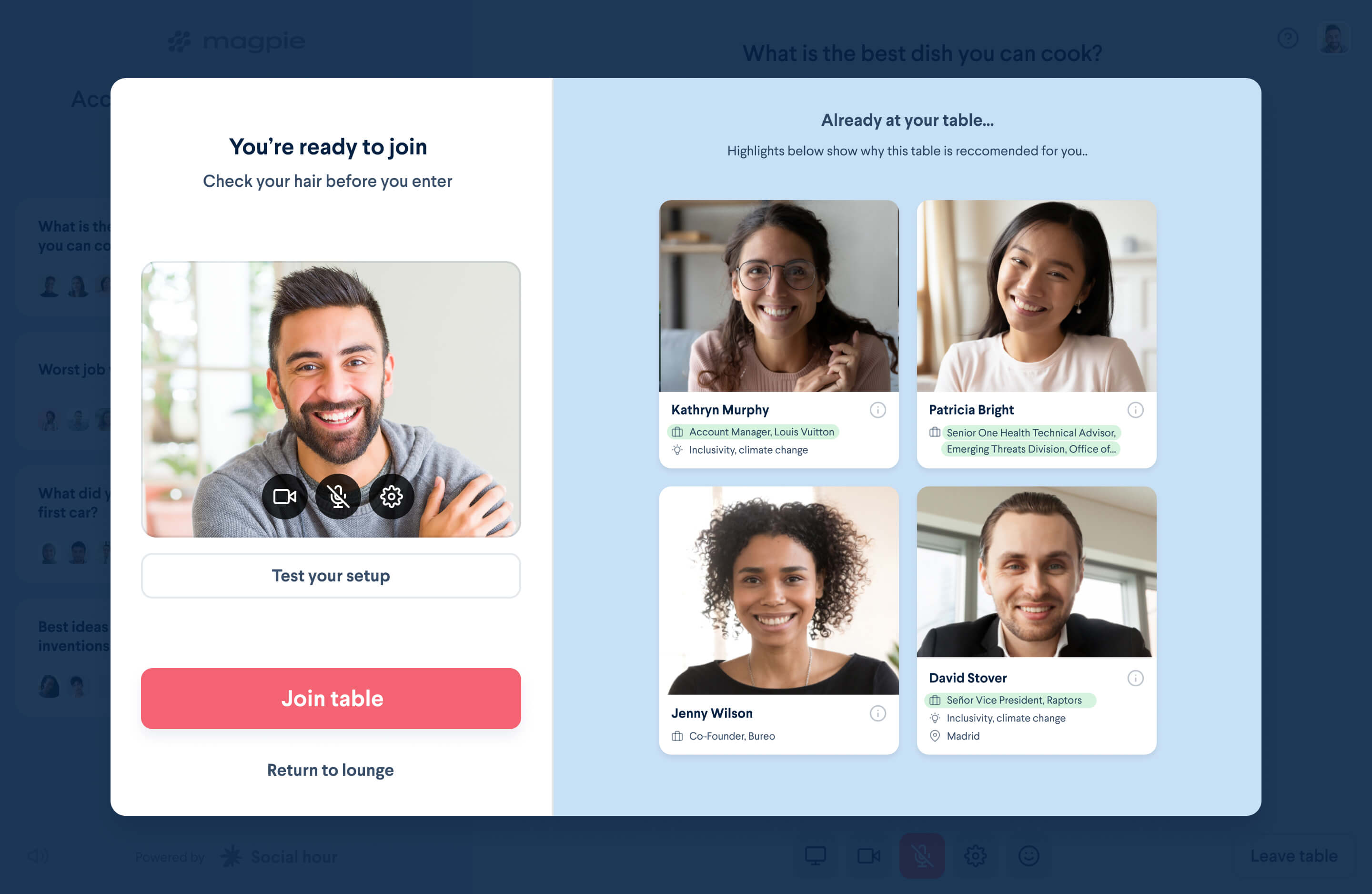 Frequently asked questions
How does it work?
Your event designer can set up profile questions and weigh each response. Upon entering the event, guests will be prompted to fill out their User Profiles. Based on their responses, guests will be prompted to join a table with other guests that share compatible interests.
How do I edit my profile fields?
As an event designer, you have the power to change the profile fields your guests fill out. You can even set predetermined options for your guests to choose from.
What are my other options?
To Smart Group guests without using profile questions, please reference our SSO integration guide.